Scythes Vocalion Co. Limited, 29-31 Alice Street (renamed 29-31 Teraulay Street in 1923), Toronto, was the sole Canadian distributor of the American-made Aeolian-Vocalion brand of phonographs. Beginning in 1921, they also manufactured Vocalion phonographs and records in Canada.

One product was the Soloist phonograph, in one ad called the "Aeolian Soloist", using a cabinet made by The George McLagan Furniture Co., Limited, Stratford, Ontario.

---
Kingston Whig Standard
, November 1, 1923, p. 13. "The Scythes Vocalion Co. Limited, Canadian Manufacturers and Distributors of the famous Aeolian-Vocalion Phonographs and Records."
---
North Bay Nugget
, October 1, 1921, p. 10. Earliest ad that mentions the Soloist phonograph.
Regina Leader-Post
, December 9, 1922, p. 20. The Soloist phonograph for sale in western Canada.
Edmonton Journal
, March 10, 1923, p. 10.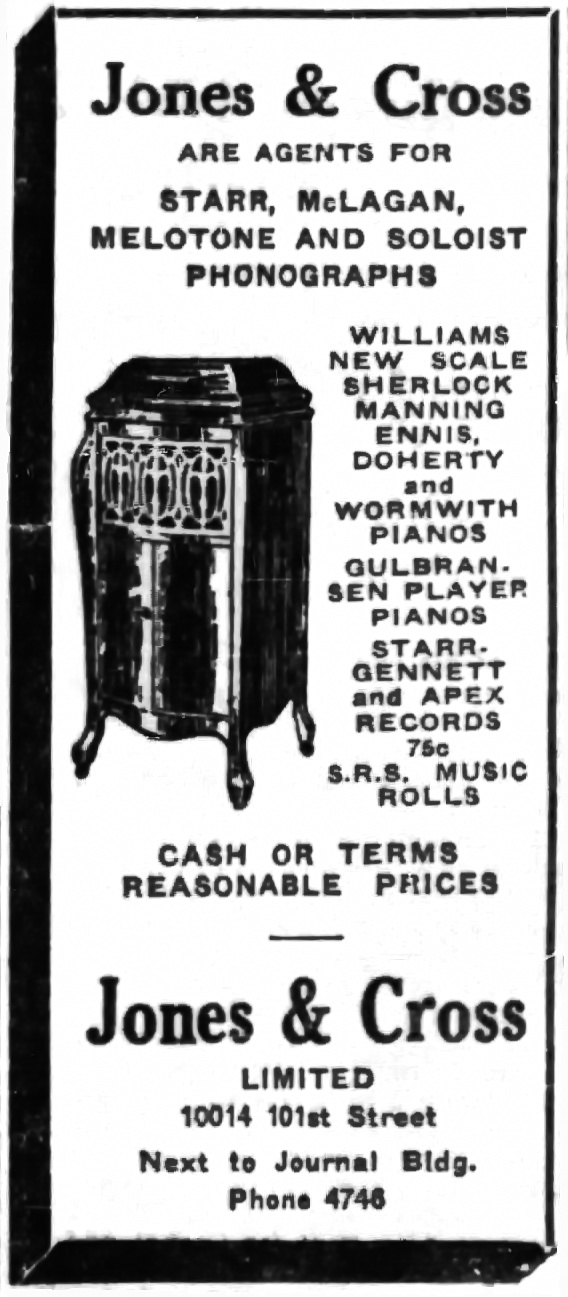 Edmonton Bulletin
, February 21, 1924, p. 7. Ad from Greenfield's Exchange, Jasper at 98th Street, Edmonton, Alberta.
Lethbridge Herald
, August 15, 1925, p. 12.
---
A Soloist phonograph for sale on Facebook Marketplace in 2023. Photographs supplied by Steve Redman.