Canadian Music Trades Journal, June 1919, p. 78: "There is much talk of the Williams Piano Co.'s contemplating building phonographs. It is no secret that they have been experimenting for some time and the possibilities are that in the future they will manufacture phonographs. An announcement may be coming forth any day."

The Williams phonograph was manufactured by The Williams Piano Co., Limited, Oshawa, Ontario.

The R.S. Williams & Sons Co., Limited, Yonge St., Toronto was the main distributor of Edison products in Canada. It also distributed its own talking machines manufactured at its factory in Oshawa including the Sugden phonograph (see Sugden page).

---
Canadian Music Trades Journal
, September, 1919, p. 74.
---
A Williams phonograph at auction in Brantford, Ontario in 2023.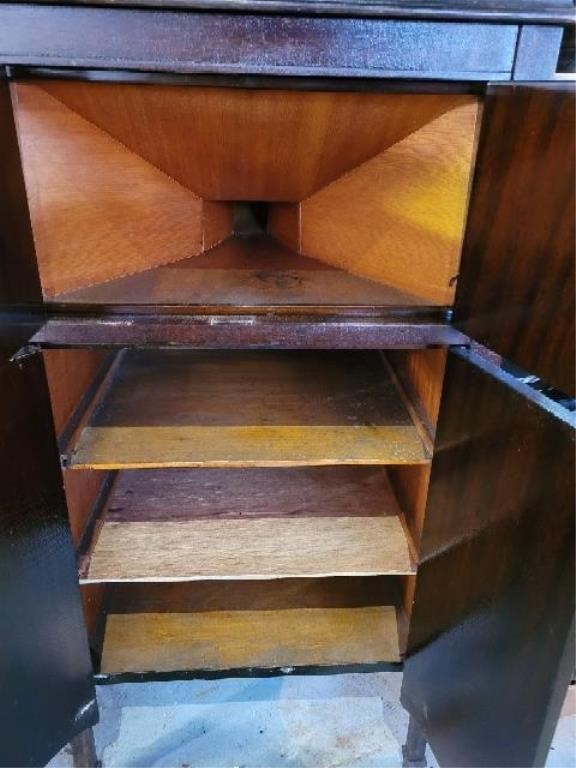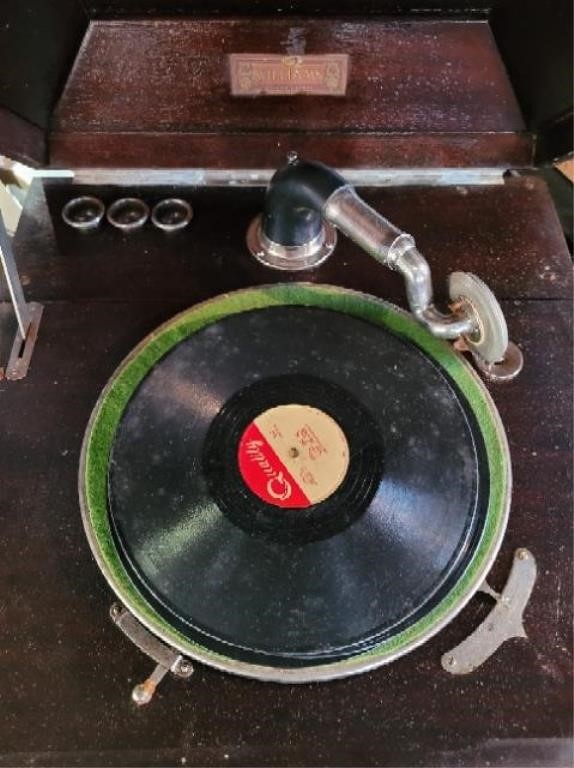 ---
A Williams phonograph manufactured expressly for the J.M. Greene Music Co. Ltd. which was a dealer in Edison phonographs in Peterborough, Ontario. Contributions to the Canadian Antique Phonograph Society Facebook Forum by Jeff Stratham and Paul Alexander.