Canadian Music Trades Journal, August, 1917, p. 62: "The Son-o-Phone Company, with demonstration parlors at H.P. Labelle & Co., [Montreal], report a good measure of trade in Columbia and Sonora makes, and the Selectophone, a machine of their own manufacture."

---
Patent granted to the Sonophone Company of Canada Limited on September 21, 1916.

---
The following pictures are of a Son-o-phone machine for sale in Barrie in December, 2009 (photos by KW):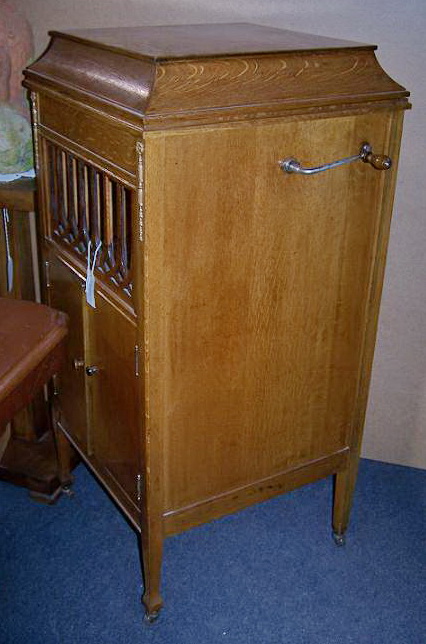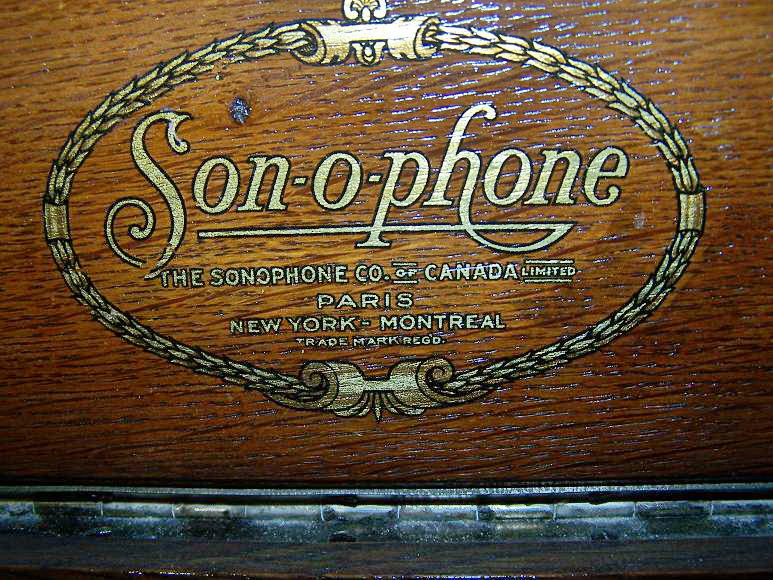 It was using a Victor Exhibition soundbox.
---
KW visited the Uxbridge Historical Centre in October, 2013 and was given permission to take and post the following pictures of their Son-o-phone: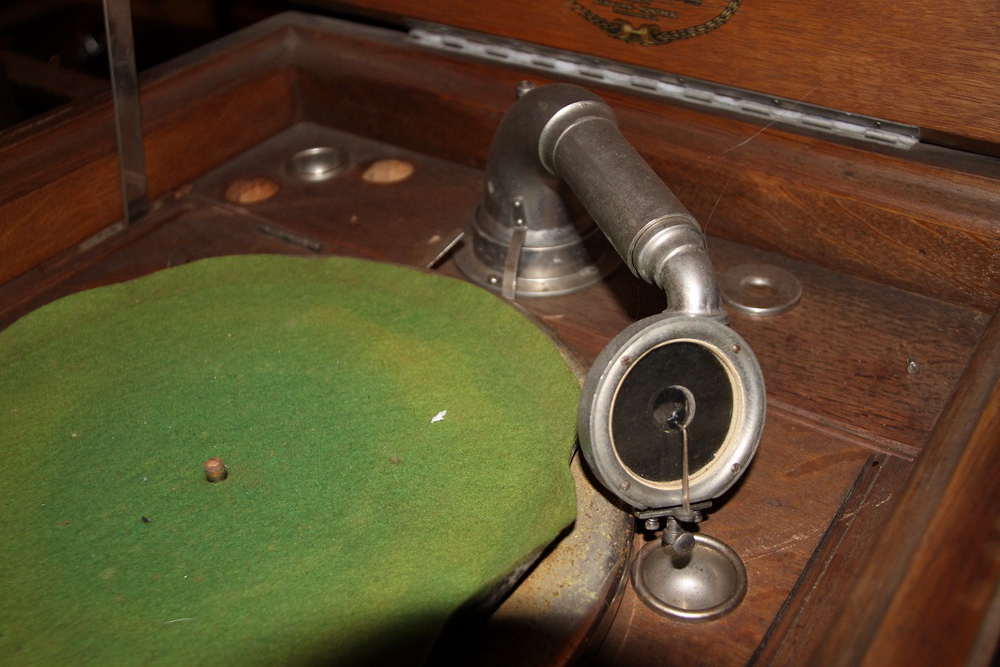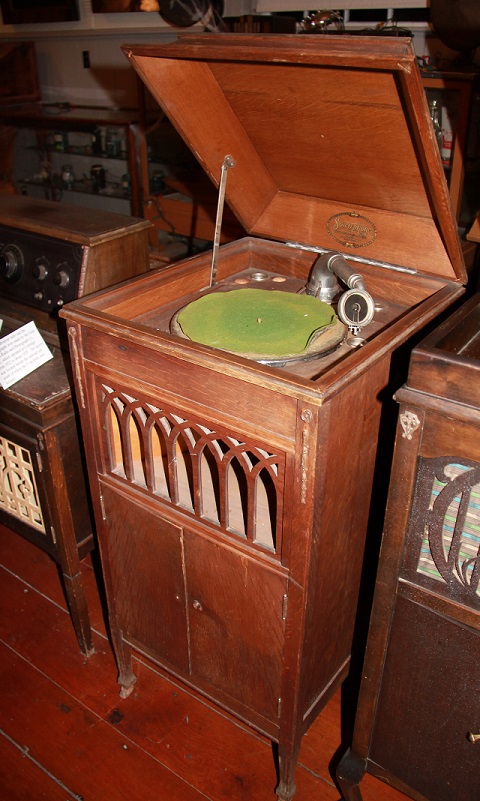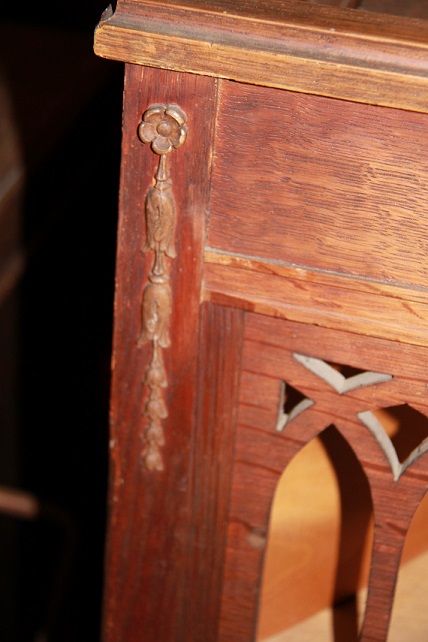 ---
A Sonophone for sale on Facebook Marketplace in 2023.