Edward Moogk in Roll Back The Years, (National Library of Canada, 1975) p. 63 states: "During 1917, London, Ontario, began to get some of the action...the imported Crescent Silver Tone and Rayola phonographs were handled by the London Phonograph Co..."

Talking Machine World, May 1917, p. 39: "W. J. Wray & Co., London, Ont., will shortly place the Wrayola on the market."

Canadian Music Trades Journal, May 1917, p. 47: "The Rayola phonograph is being manufactured in London by the London Phonograph Co. This company is controlled by Mr. Wray, a well-known and successful retail and manufacturing jeweler of this city. The Company's headquarters are at 234 Dundas Street where the line is retailed and from which address the wholesale business is handled. Mr. Wray has also arranged for the distributing rights in Canada of the Crescent Phonograph of New York."

---
Canadian Music Trades Journal
, May, 1917, p. 49.
---
Betty Minaker Pratt sends the following along with the referenced pictures:
The reproduction photos attached were drawn to my attention by Douglas Flood of London who says it came from a a book about Old Boy's Reunion during the years 1899-1938. One of these photos appears in Allan Noon's book,
East of Adelaide, Photographs of commercial, industrial and working-class urban Ontario
, 1905-1930, London Regional Art and Historical Museums, 1989. Alan Noon, Media Specialist, Dept. of Biology, Faculty of Science, UWO, London.
W.J. Wray & Co., Jewelers, of 234 Dundas St. London, appeared in Vernon's City of London directory of 1921-23 (the same area as the Starr distributors,
Antique Phonograph News
, May-June 2008). Thus, the Rayola phonograph, which I then saw in newspapers at AO, the
London Free Press
, Tues, Nov. 11, 1919 - "Rayola and Crescent Silver Tone Phonographs Are equal to any make if not Superior. Manufactured by London Phonograph Co, 234 Dundas St. W. Ranging in Price from $15 to $200."
AO also listed Wm. John Wray and London Phonograph Co., Sept. 18, 1916, in the Middlesex Co. Partnership Records.
London Phonograph Company, ca. 1917. This right-hand drive McLaughlin Buick carries an advertisement for Rayola Silver-Tone phonographs. For many of the working class who purchased them on credit, they did indeed "cheer the home".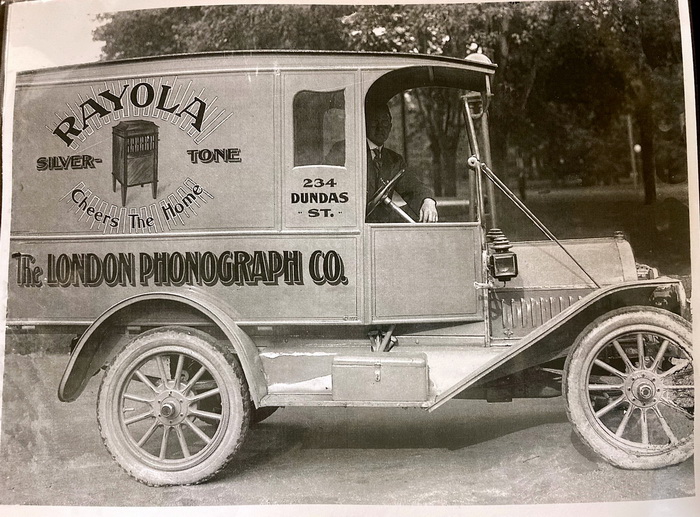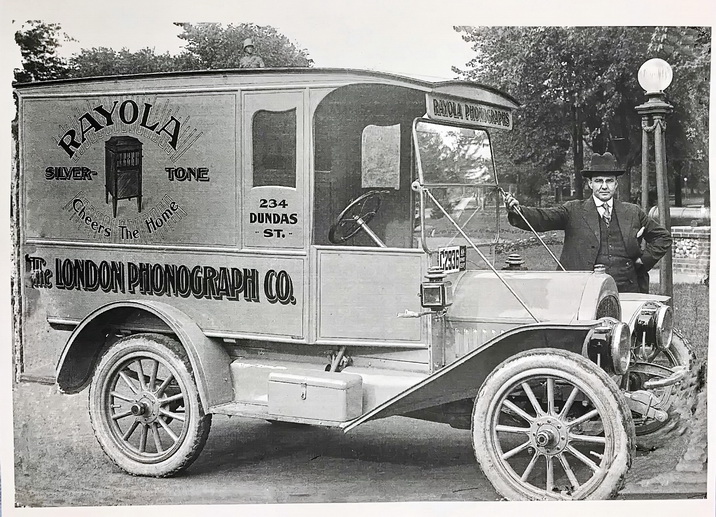 ---
A Rayola phonograph sold by Crawford Piano Co., London, Canada.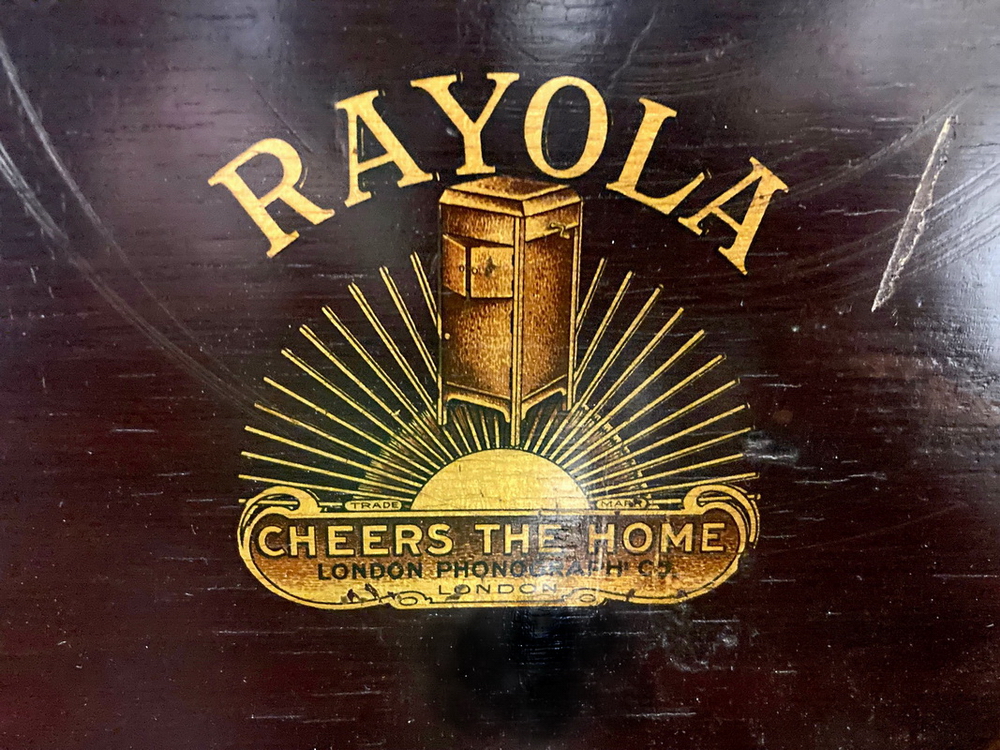 ---
This machine case was for sale from a member by the Canadian Antique Phonograph Society Jun 2009 in Toronto. (Photos by KW)