Talking Machine World, May 1917, p. 42: "The Melotone Talking Machine Co., Ltd., 235 Fort Street, Winnipeg, Manitoba, are manufacturing the Recreola and Melotone talking machines."

---
"From 1904 until World War I, this building at 61 Heaton Avenue, Winnipeg, Manitoba, operated as the German Club, described at the time as "the mother society" of the local German immigrant cultural clubs. During the war, the club was forced to discontinue and the building was taken over by the Melotone Talking Machine Company, using the space as a gramophone factory."
(Peterson Projects, February 2007)
---
Canadian Music Trades Journal
, April, 1917, p. 49 and May, 1917, p. 53.

CMTJ
, September, 1917, p. 82.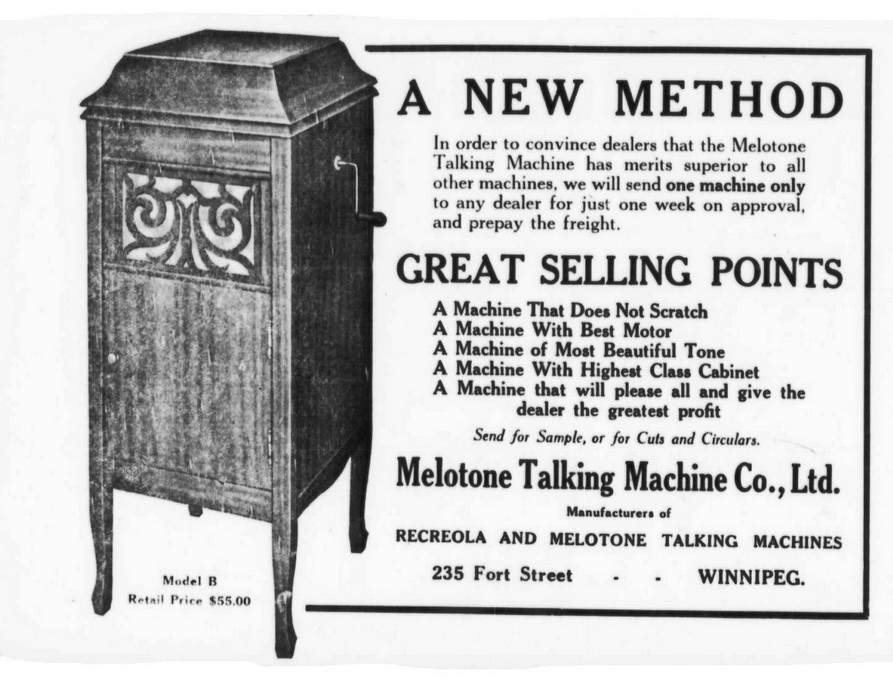 CMTJ
, May, 1920, p. 81.
---
Jones & Cross Ltd., a piano and phonograph manufacturer in Edmonton, Alberta, ran this advertisement for the "Melotone" phonograph, in the Edmonton Journal, on September 1, 1923.
---
Jones & Cross piano store, Edmonton, Alberta, 1922
(CU160245) by McDermid Studio. Courtesy of Libraries and Cultural Resources Digital Collections, University of Calgary. (damaged negative)
---
A Melotone, sold originally by Jones & Cross piano store, for sale in Edmonton in 2022. 33 inches wide, 34 inches high, 21 inches deep.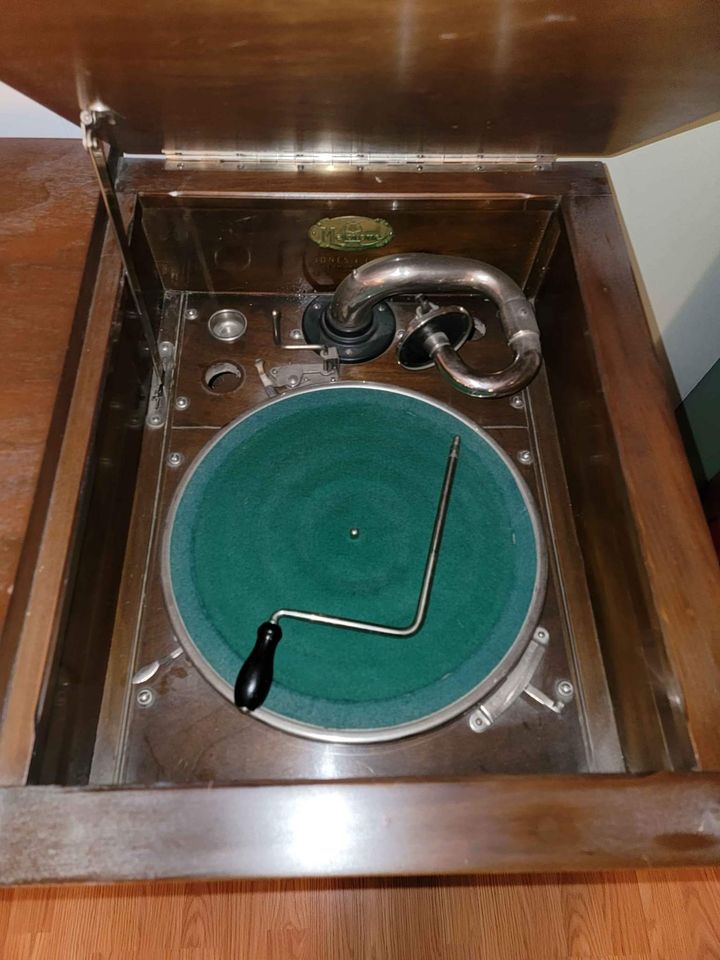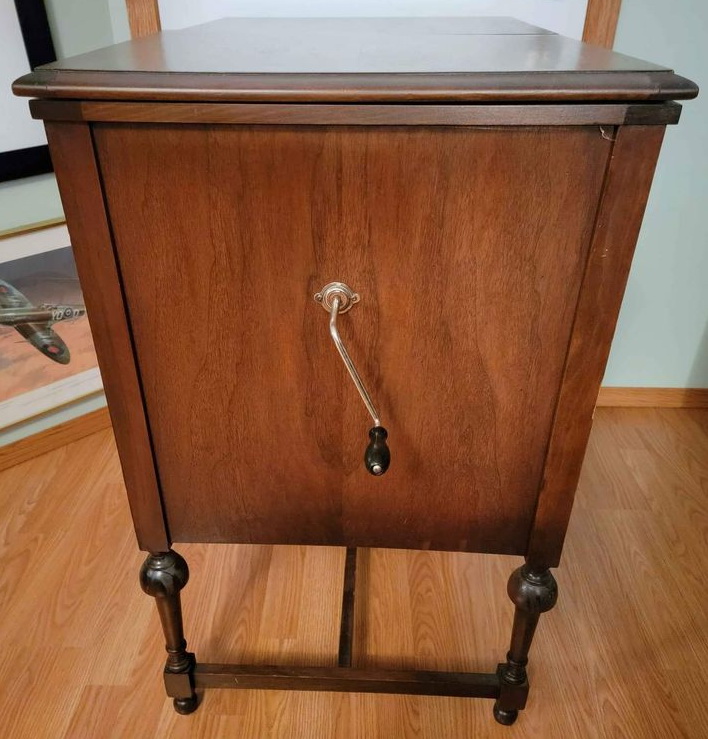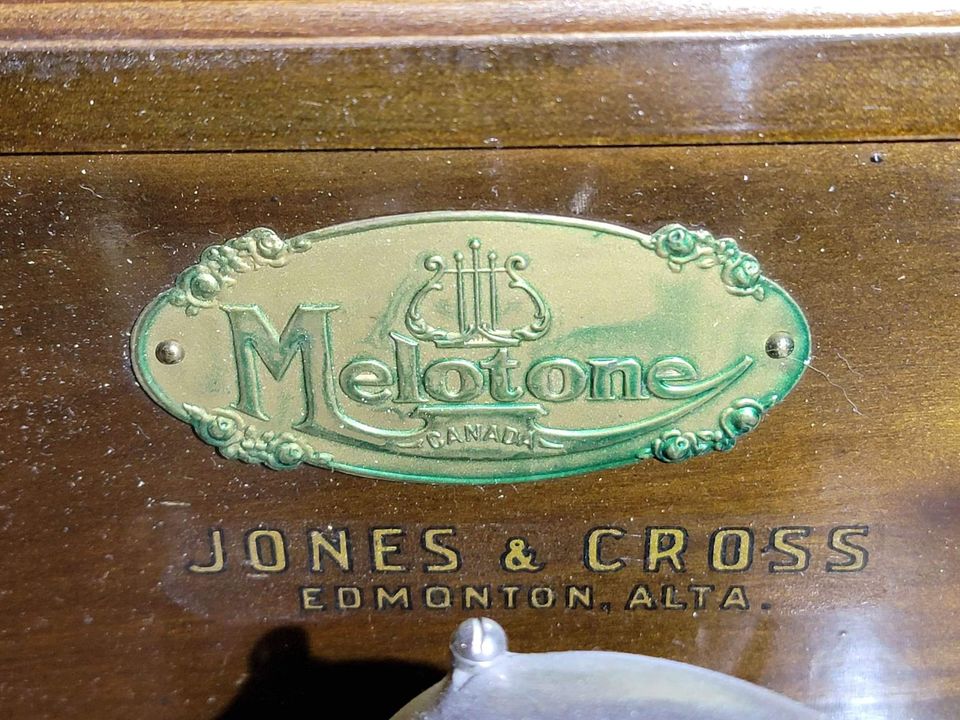 ---
A Melotone upright phonograph for sale on FB Marketplace in 2023.