The Langelier phonograph was manufactured by J. Donat Langelier, Limited at their factory in Pointe-aux-Trembles, Quebec. Langelier also manufactured the Disc-O-Phone line of phonographs (see Disc-O-Phone page).

---
Brian Nix sent me a link to Ontario Hibid where a Langelier table-top gramophone was up for auction, Lot 365, December 17-21, 2022.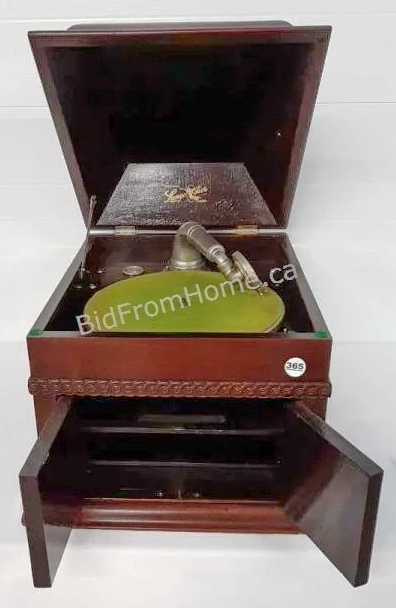 ---
A Langelier upright listed on Marketplace in Ste-Catherine, Quebec City in 2022.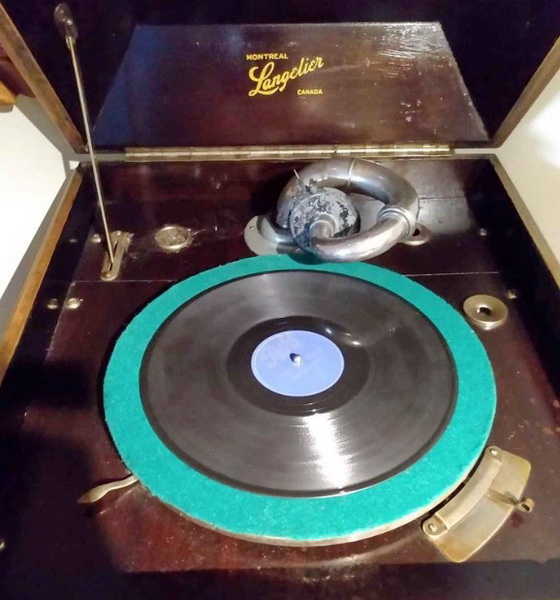 ---
A console model Langelier in oak listed on Facebook Marketplace in 2022.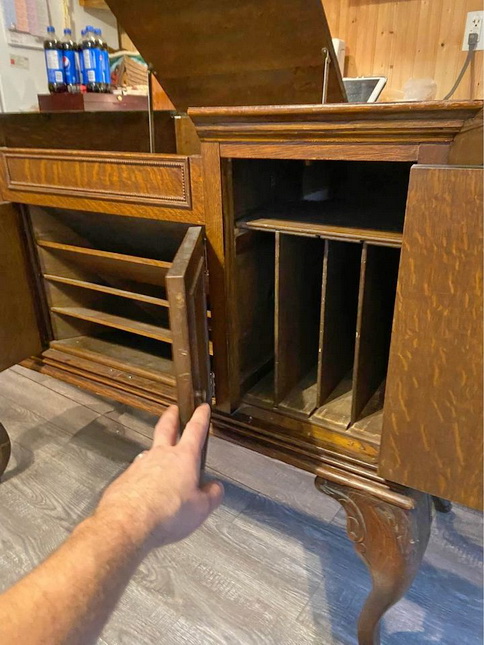 ---
Canadian Music Trades Journal
, March, 1918, p. 46, references Langelier Pianos, Players and Phonographs.