Talking Machine World, April 15, 1921, p. 83: "The Empire Phonograph Co., of Toronto, recently advertised in a local paper that phonographs could be rented from them at $2.50 per week, a batch of records being included with delivery."

---
A small classified ad appeared in the
Toronto Daily Star
on March 29, 1919 p. 23 revealing the Empire Phonograph and Record Co. at 125 Sherbourne Street, near Queen Street, in Toronto.
By 1921 they are located at 234 Queen St. E. and publish multiple classified ads in the
Toronto Daily Star
through 1922 offering phonograph repair. (February 15, 1922 p. 26) They are also listed as a Brunswick record dealer.
---
The first indication of an Empire phonograph in a display ad from Heintzman & Co. Limited on Yonge Street in Toronto,
Toronto Daily Star
, September 1, 1922 p. 20.
---
A classified ad from Heintzman, October 9, 1923 p. 28, selling a cabinet model Empire phonograph.
---
By October, 1924 they are occupying a store across the street at 235 Queen St. E. and are listed as Empire Phonograph Parlors along with other dealers of Brunswick records (TDS, March 26, 1925 p. 10).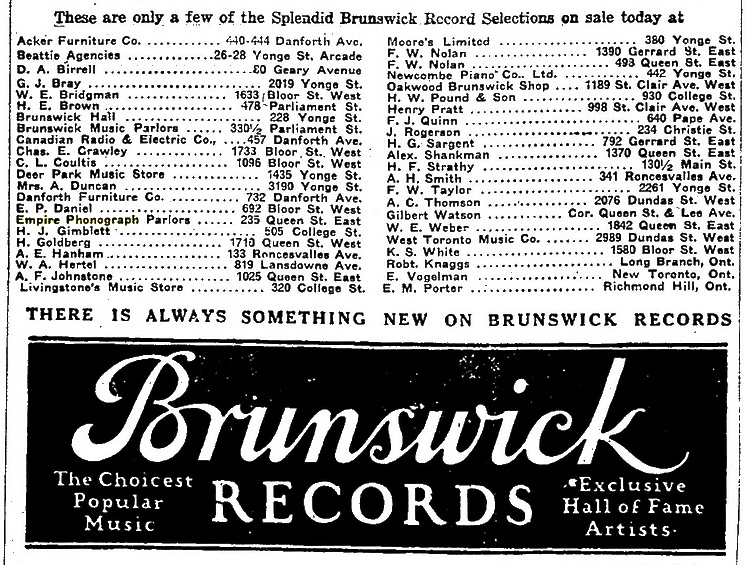 ---
Another display ad from Heintzman on February 7, 1930 p. 4 offers a used Empire phonograph in first-class condition for a mere $11.75.
---
A table model Empire phonograph.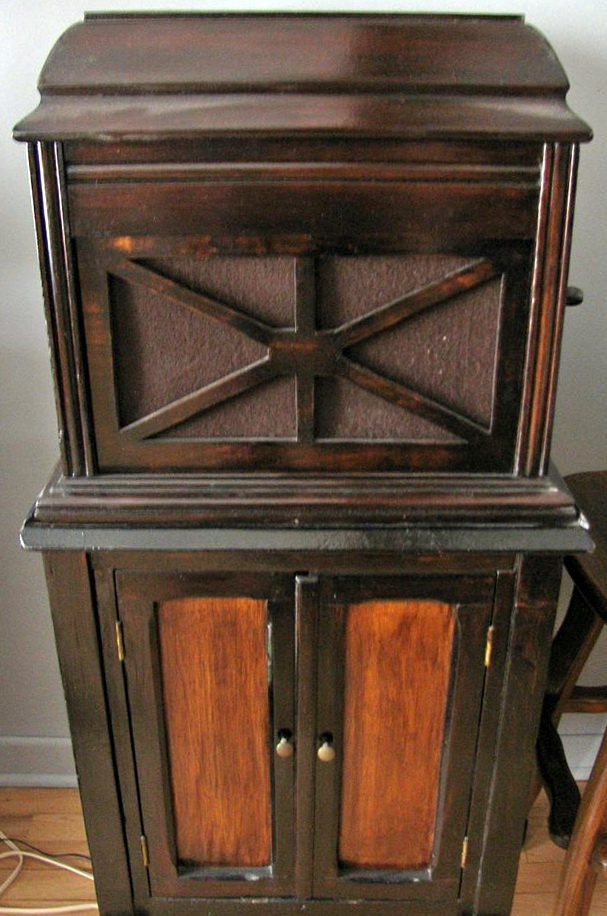 ---
A console model Empire phonograph.