Might's 1925 Greater Toronto City Directory lists The Elite Phonograph and Radio Co. of Canada, Limited at 202 Church Street, Toronto.

The two examples of The Elite phonograph that we have come across so far bear an identical dealer's label on the cabinet lid: "From Maurice Cohen, Toronto and Sudbury". The grills on the two phonographs are different but they are identical to grills in ads for the Canadian phonograph which was manufactured by The National Cabinet Co., Limited, Toronto.

In Part II of Jennifer Mueller's article for Antique Phonograph News on the Regal Phonograph Company - https://www.capsnews.org/apn2006-2.htm - there is a mention of a Maurice Cohen, a phonograph dealer in Northern Ontario: "In 1916 one of Regalís first sales agents, Maurice Cohen, a salesman from Toronto, held the "exclusive agency for the sale of Ideal Perfect Tone Phonographs," in Northern Ontario, including North Bay, Cochrane, Sault Ste. Marie and Port Arthur (now Thunder Bay). The relationship with Cohen was probably short-lived since Cohen attempted to trademark the "Ideal Perfect Tone" name without Stevensonís approval. According to Stevensonís lawyers, Cohen was "only one of many agents who have purchased phonographs on like terms," and thus had no rights to the name." Jennifer also mentions that the Regal Company set up its factory on Church Street in Toronto.

In March 1923, Maurice Cohen & Son, Sudbury, Ont., ran several display ads in the North Bay Nugget newspaper: "For eight years we have been the largest music mail order house in Northern Ontario, and we are still growing... In Phonographs we have The Elite, The Victrola".

---
North Bay Nugget
, March 16, 1923, p. 7.


North Bay Nugget, March 29, 1923, p. 2.




Windsor Star, October 24, 1923, p. 2. An ad from Heintzman Hall, Windsor, Ontario that includes an Elite phonograph.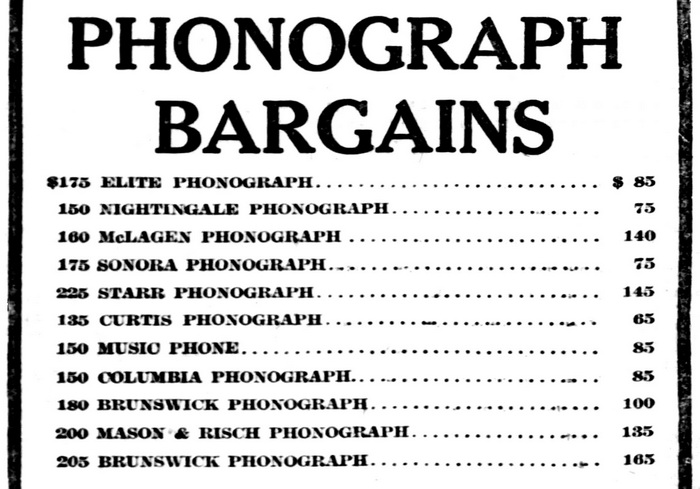 ---
An Elite phonograph in mahogany located in Vanier, Ontario for sale on Kijiji in 2023. Thanks to Corrie for the photograph of the label.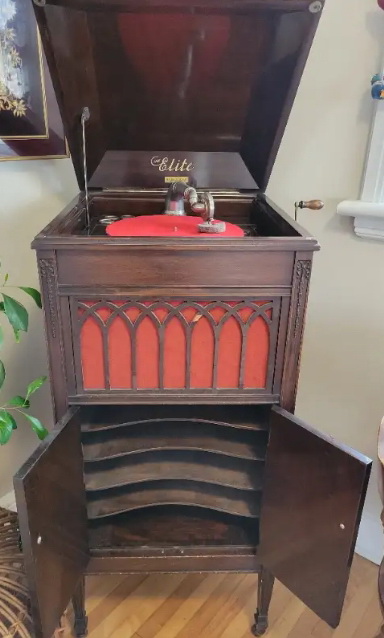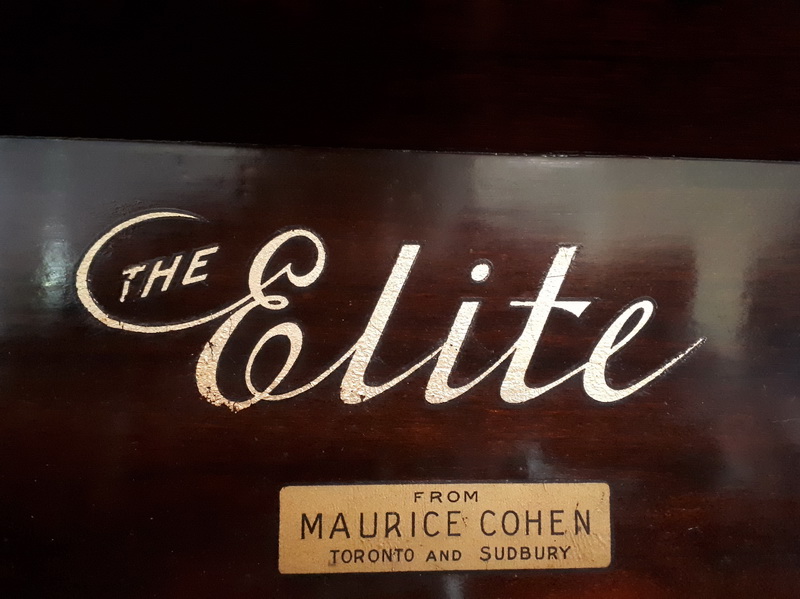 ---
An Elite in oak for sale in Nepean, Ontario in 2023. Photographs supplied by Norman Brooks, Nova Scotia.