The Purdy Phonograph Co., 418 Yonge St (one block south of College St), was "one of the only firms in Canada manufacturing and selling direct [from its wholesale plant] to the consumer" (TDS, November 10, 1922, p. 17). Their known brands are Grandola (early to mid 1920s) and Aurophonic (1927-1929). And to make the purchase of an Aurophonic more attractive, "With each Aurophonic purchased at this bargain price, we will give you absolutely free a beautiful Bridge Lamp" with your choice of shades!

---
Toronto Daily Star
, January 14, 1927, p. 22.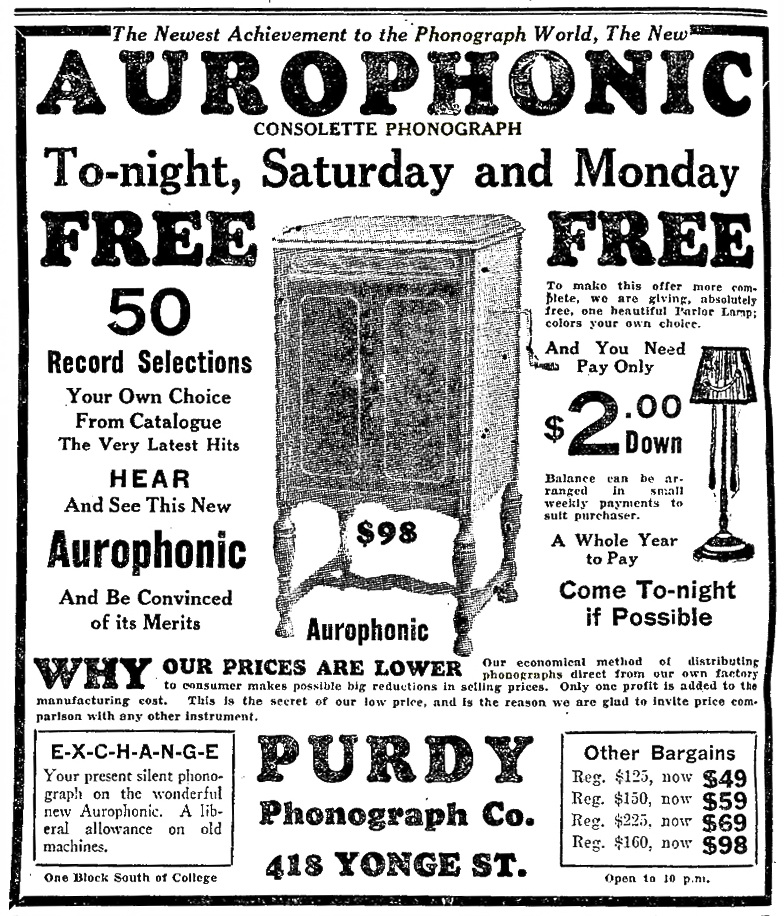 TDS
, September 23, 1927, p. 15.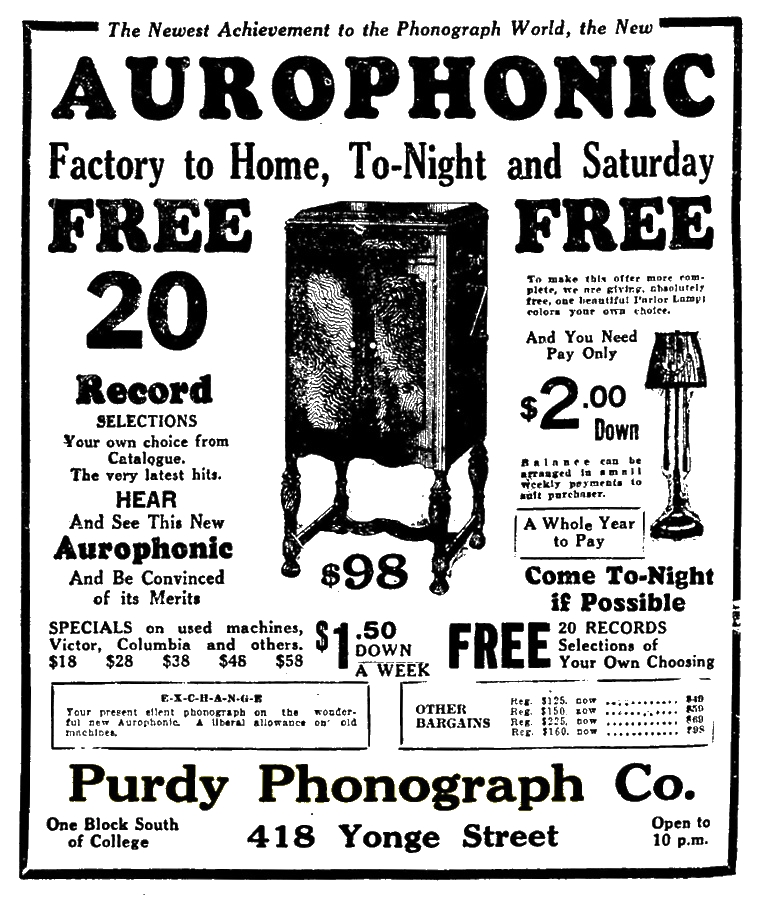 TDS
, January 27, 1928, p. 13.
TDS
, March 2, 1928, p. 9.
An Aurophonic found online in 2023.